Wall mounting type VOC monitor
Wall mounting type VOC monitor
product description
VM-600 series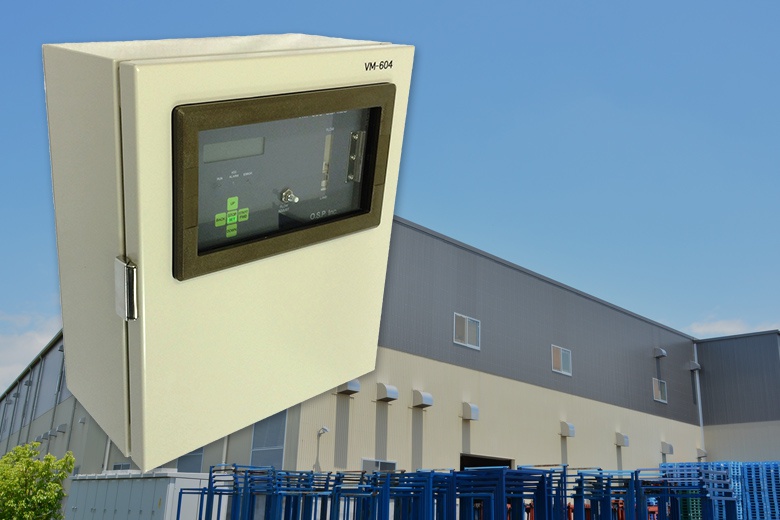 The product is an intermittent continuous monitor, which can be utilized to sample detected gases so as to detect VOC gas. It is a cheap version/wall mounting type detector with limited specifications and functions, which is especially applicable to detection working environments as a leakage alertor.

》Click here for summary of the verifying test results
》Click here to get the specification of the wall-mounting VOC monitor
》Click here to assemble the open rack type product with front-end processing
Characteristics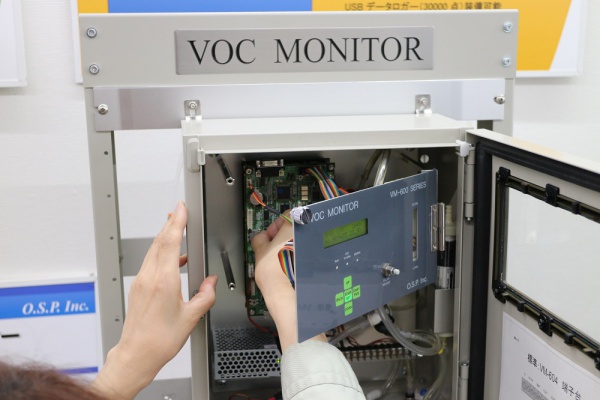 ●Cheap/wall-mounting type with limited specifications and functions
●Intermittent continuous operation/with analog output/with 2-shift alarm contacts
●Especially applicable for detection on operating environment as a leakage alarmer
●Long-term monitoring, with top reproducibility
Usage of Wall mounting type VOC monitor
■ Detection of environments of deployment rooms such as printing factories
■ Detection on VOC leakage of drying equipment
■ Detection of VOC concentration in drying equipment and around printing machinery
Basic specifications
Trade name
wall-mounted easy VOC monitors
Model
VM-600
Detection method
polymer film swelling based interference amplification reflection method (IER method)
Detection object
volatile organic compound (VOC: mainly including liquid substances and solvents in normal temperature)
Detection ranges
Auto range (Low→High automatic switchover) and toluene equivalent value *1
①5~100/2500ppm
②15~300/75~7500ppm
③50~1000/250~25000ppm
Attraction method
built-in diaphragm pump attraction
Attraction amount
0.4 - 0.8L/min
Detection time
about 10 – 30 seconds (it can be adjusted automatically as per temperature of the detection part: it is available to prolong manually)
Accuracy
the larger of the value within ±20% of the indicated value or that within ±3% of the full span of the movement range (in condition of toluene steam). *2
Repeatability
the larger of the value within ±10% of the indicated value or that within ±2% of the full span of the movement range (in condition of toluene steam). *2
Temperature of the sample
about 5 - 50℃ (with the favorable temperature of within ±10℃ with the temperature of clean air after zero correction)
Power supply
DC24V 2A (with matched AC adapters)
*Please swipe
*1: The VOC aiming at other substance besides toluene; it is available to enter into the conversion coefficient to read directly.
*2: There may be changes as per different using conditions and detection environments.
About lending of demos
The company provides potential customers with free lending services. Please consult to us about detection objects and detection methods.